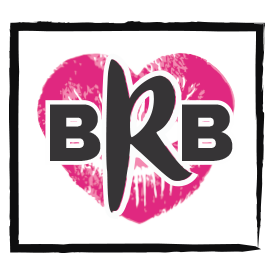 What do you think of our new look?
To celebrate our new, updated design we've got a special treat for you! How would you like this Hot New Release we've found just for you!
Get 23 Paranormal stories from 25 Authors for just .99! That's less than the price of a latte!
---
Here at Boxed Romance Bargains we had the privilege of reading one of the stories in this boxed set before its release: Heir of Stone by Bella Andrews (Like her on Facebook, we've heard she's got some goodies releasing in the fall!)
---
Check out Rachel's honest review, if this doesn't make you want to grab the whole boxed set for just 99 pennies, we don't know what will!
"Heir of Stone begins as talented artist, and American high school student Riley Walsh attends the fall carnival, little does she know her life will be changed forever when she and her best friend Liz visit the Gypsy, Tsura's, fortune telling tent. In an incredible dark fae adventure Riley travels to Ireland to help her grandfather unravel the secrets of the past while learning the true nature of her uncanny abilities, an unrivaled magic stronger than any seen in centuries that she must learn to harness in order to save the world. When it comes time to choose between the past and the immortal future, which will she choose?

This book gave me every single feel, I laughed, I actually cried, there were multiple times when I realized I'd been holding my breath for multiple pages just dying to know what was going to happen next. It's a perfect combination of adventure, lore and self realization with a little bit of romance sprinkled in. I couldn't help but compare it to the likes of Karen Marie Moning's Fever series as I ravenously devoured each page! I know you'll enjoy it as much as I did!"
---
Danger and dungeons, swords and spells, sins and savories, and a dash of perilous ambitions await…
25 of today's bestselling authors have joined forces to bring you some of the best DARK PARANORMAL and URBAN FANTASY in the genre.
Blaze a path into magical worlds filled with kick butt heroines, sexy alpha heroes, and dangerous quests. Inside these pages, you'll find 23 edge-of-your-seat tales packed with cloak and dagger curses, forbidden sorcery, and thrilling magical romances!
Each of these fiery heroines, sexy shifters, witty warlocks, and more will provide a powerful display of unique gifts as you discover that not all dark magic is bad, things that go bump in the night can be fun, and sometimes, seeing someone in their best light happens in the shadows.
Fans of Patricia Briggs, Charlaine Harris, Jim Butcher, Sherrilyn Kenyon, and Karen Marie Moning won't be able to put this down.
Indulge your fantasies and give in to the seductive temptation of your inner darkness when you scroll up and 1-click SHADOWS & SORCERY today!
Click through to Amazon to find a full list of all of the incredible authors participating in this bargain boxed set!